Demo Incident Use-case
Sections
Fluency Event Watch Rule
An Event Watch (behavior) rule is defined in Fluency.
Syslog Test Event
A test event is injected into the system.
Behavior Alert
Fluency
A New alert is generated in Fluency for the above event.
PagerDuty
An corresponding alert is sent to PagerDuty for the same incident.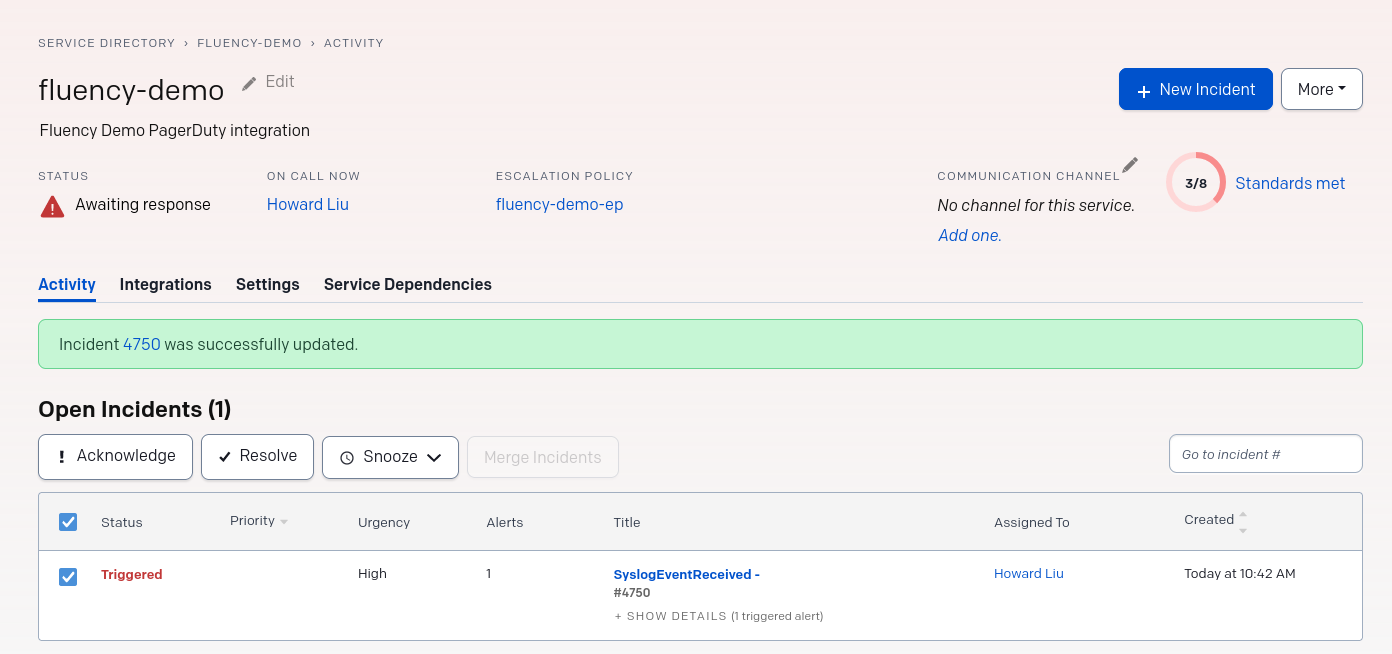 Resolution
Resolving the Alert in PagerDuty provide a real-time update back to Fluency.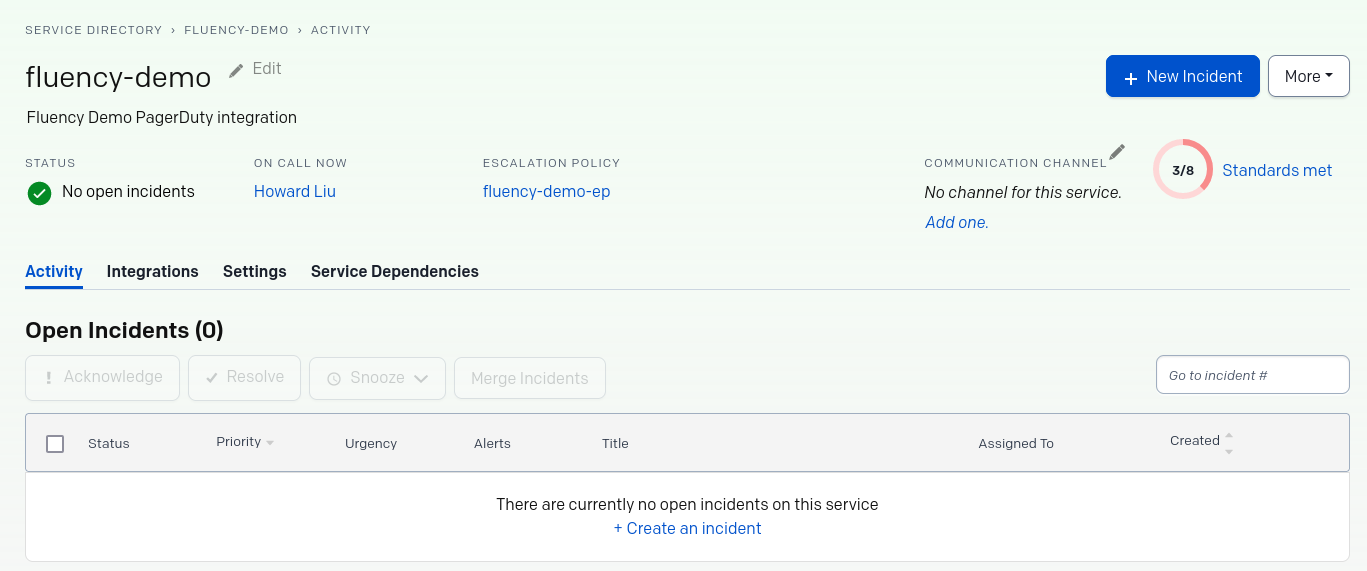 The alert now carries the Resolved status.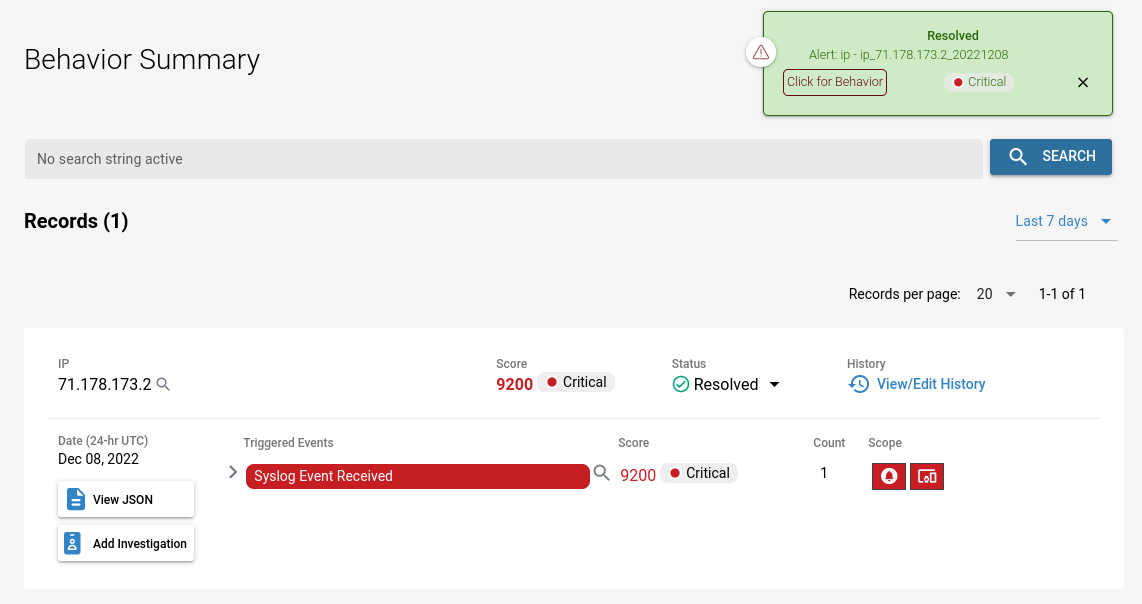 Page last updated: 2022 Dec 08